BEST SERVICE. BEST LOCATION.

Hotel Partners

in Frankfurt-Oder
And if we really can't reserve a room for you, we recommend the rustic and cozy Hotel Zur Alten Oder.
Located in a quiet, green area and yet close to the center of Frankfurt Oder.
The 3-star comfort hotel for relaxing and enjoying brings you together with the most popular sights in the heart of the city. The Hotel Zur Alten Oder Frankfurt is located near the Europagarten/Ziegenwerder Island, along the Oder-Neisse cycle path. a real gem in our city. The Anger park, the Viadrina European University and the city center of Frankfurt Oder, which is only 800 meters from the hotel, are very close to the hotel.
Whether you are traveling as a tourist or on a business trip. You've come to the right place at the Hotel Zur Alten Oder Frankfurt if you're looking for comfortable accommodation. The beautiful ambience of this hotel will inspire you, no matter what the occasion.
Our rooms offer you everything you need for a pleasant stay in the city of Frankfurt Oder. You live in a modern furnished double or single room, equipped with a flat screen TV and a bright bathroom with shower/toilet.
The hotel invites you to relax and, with its great, central location, offers many opportunities to keep yourself busy.
So enjoy the cozy facilities and let our friendly and professional staff make your stay even better!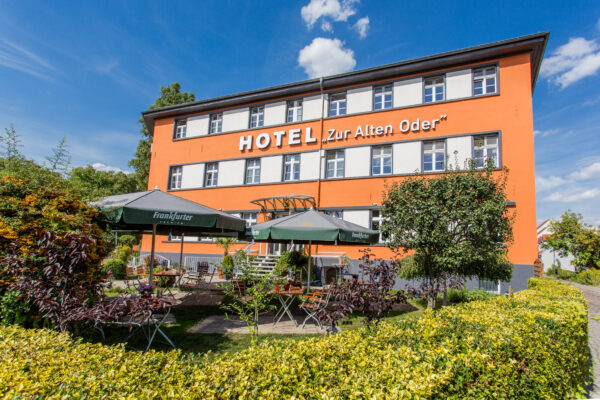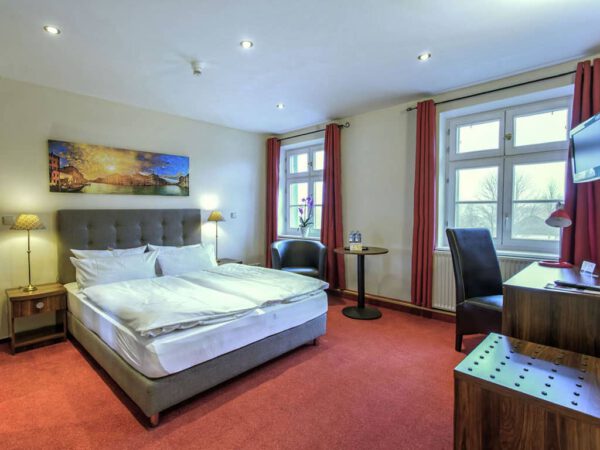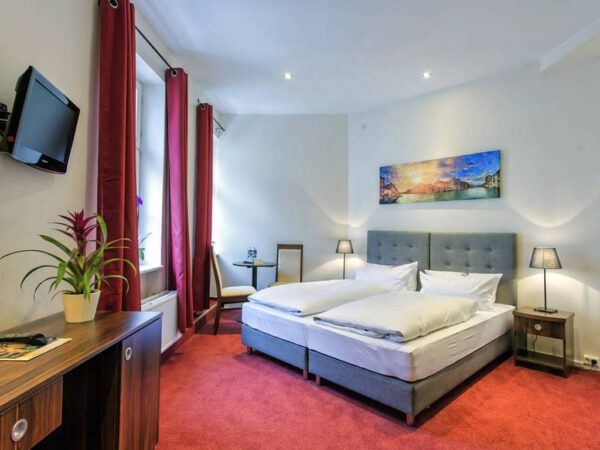 Apartment Frankfurt-Oder at The Park in The Center
Our holiday apartments are only a few steps away from our hotel in the center of Frankfurt-Oder and invite you to a pleasant and relaxing stay. Our apartments are near the island of Ziegenwerder, where the
Oder-Neiße-Radweg
along. The most beautiful route to the center of Frankfurt-Oder, where you can admire the sights of the city, visit the Kleist Forum or the European University Viadrina, also leads across the island.
Many guests come to us by bike and use our aparthotel in Frankfurt-Oder as a starting point for extensive bike tours in the surrounding area. Therefore, we are well prepared for the needs of guests with their own bikes and offer, for example, a safe parking space. We are ADFC certified. Guests who are in Frankfurt-Oder on business will also find a pleasant atmosphere with us.